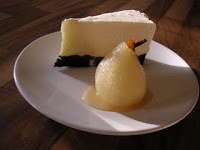 We have courses of various durations, to suit different needs and budgets from a short 1 day course to a weekend or even a week long course.
Please review the details of each course to see the most suitable format for you, if you have any particular needs or interests, please let us know – we are very flexible and will be happy to discuss options to adapt to suit where we can.
These holidays are ideal whether you are travelling alone or with a partner. We are happy to accommodate a non cooking friend/partner in your room, they can join you for lunch and dinner and they can go off enjoying the various sights and attractions of the area, cycling, golf, fishing or maybe a bit further afield to the many chateaus of the Loire Valley.
The optimum number of students attending the course is six, but sometimes we have fewer and occasionally we can have up to ten, as there maybe be people joining for 1, 2 or 3 days only.
The courses include :-
Bed and Continental breakfast
Lunch each day
Evening meal (Sunday, Monday, Wednesday, Thursday) including wine
Tea, coffee and water
All ingredients and use of tools in the kitchen
Transport to farmers market and wine tasting events (when organised)
Recipe folder with the menus and recipes you have prepared during the course
Free Internet/Wifi